The World According to NMT
Four Regions at Your Service
With a growing market and expansion of local NMT offices, The NMT Group has divided its global operation into 4 regions. The group and regions have its headquarter in Purmerend, The Netherlands. The regions are established with the motivation to continue structuring our seamless and swift responding NMT organization locally, for the benefit of our regional customers, carriers and the group itself. Each region has one assigned regional head working in the region.

For more information about a specific region, its offices, service routes or sailing schedules, please have a look at the individual region pages.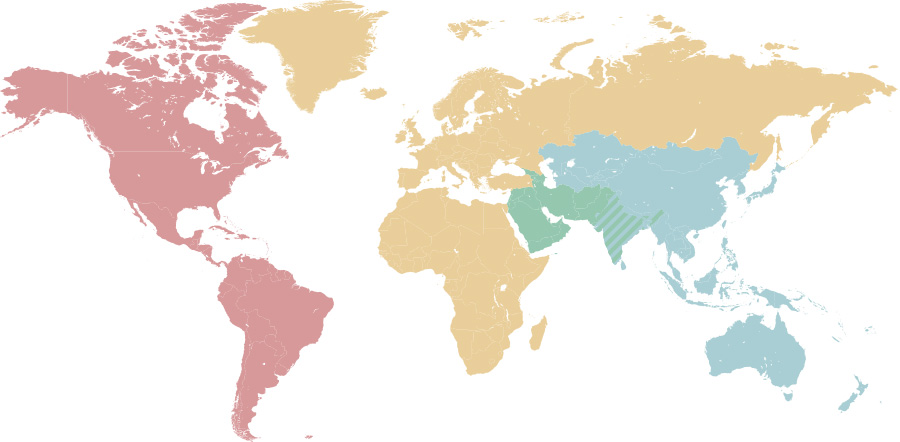 Region Americas
Region Europe & Africa
Region Middle East
Region Far East & Oceania