NMT Subsidiary Companies
The NMT Groups substantial expansion in just two decades was primarily through organic growth. During recent years we have grown further through the acquisition of companies, adding additional segment knowledge to the Group.

Commercially the NMT subsidiary companies work independently in the global shipping, transport and RoRo market. Where possible, they are of course benefitting from the numerous shipping agreements the NMT Group have contracted over the years.
Our subsidiary companies are specialized in different areas and niches as presented below. As a group we are gradually expanding our cargo and transport knowledge encompassing additional cargo varieties.

Together, we continue to grow and provide additional and valuable freight to Carriers, and transport solutions to our Shipping Partners.






International forwarders of heavy machinery and professional shipping services for the construction & mining industries.

Hansen Shipping (UK) Ltd
The Old Forge, 53 High Street,
Ingatestone, Essex, CM4 0AX, UK
Tel: +44 (0) 1277 355 655

Hansen Shipping Agency, Inc,
Suite 102, 4895 Olde Towne Parkway,
Marietta, GA, 30068, United States
Tel: +1 (770) 485 2931

Hansen Specialized Transportation, LLC
Suite 101, 4895 Olde Towne Parkway
Marietta, GA, 30068, United States
Tel: +1 (770) 372 3300

BEVO speditions GMBH,
Cuxhavener Strasse 10 B,
28217 Bremen, Germany
Tel: + 49 (0) 421 33 51 51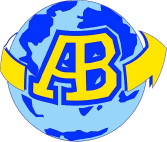 AB Plant Shipping Ltd.
Connexions 159, Suite G1
159 Princes Street
Ipswich, Suffolk IP1 1QJ, UK
Tel: +44 (0) 1603 881199

AB Plant Shipping Ltd.
3rd Floor, Stolt-Nielsen House
1-5 Oldchurch Road, ROMFORD, RM7 0BQ, UK
Tel: +44 (0) 1708 728800

AB Plant Shipping Ltd.
Unit 21 City Commerce Centre,
Marsh Lane,
Southampton, Hampshire SO14 3EW, UK
Tel: +44 (0) 2380 338899



Sutcliffes Maritime (UK) Limited
2nd Floor, Southway House
29 Southway
Colchester, Essex CO2 7BA, UK
Tel: +44 (0) 1206 764564