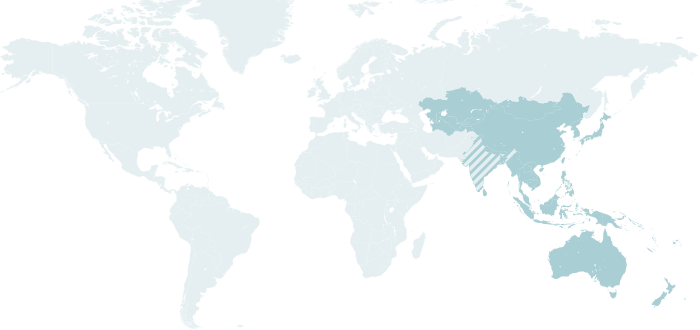 Welcome to the Region Far East & Oceania
The second NMT office was historically established in Singapore. Singapore became the important hub and transshipment port to service European cargo more or less to all Far East and Oceania destinations. The port still remains as an important transshipment point, but the evolution of direct RoRo sailings has surpassed the need to transship cargo to major destinations in the region.

In recent years NMT has added 6 more offices to the region and extended its commercial agency network, all in line with the incentive that business in the region will continue to grow for the NMT Group and its customers. Intra-regional NMT business growth and interaction is also a motivator for further expansion locally.

Service Routes

Sailing Schedules

NMT Offices & Agents
Sailing Schedules for the region Far East & Oceania
NMT Offices & Agents in
the region Far East & Oceania