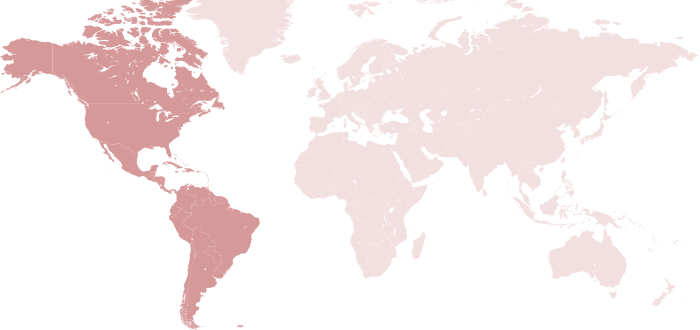 Welcome to the Region Americas
Yes, there is no doubt Christopher Columbus visited the Continent before us. Possibly also Norwegian Vikings were there before him. But the Dutch were not that far behind and even managed to design and architect Manhattan 400 years ago. We at NMT waited some more years until we were confident that RoRo services had overtaken sailing vessels across the Atlantic.

Today we are servicing the Continent east-, south- and west-bound in various service combinations, both for exports and imports.

As a long envisaged target by NMT, we are in April 2014 adding a service connecting Europe to West Coast South America. The service will call Ecuador, Peru and Chile directly from European ports with multiple feeder connections.

Service Routes

Sailing Schedules

NMT Offices & Agents
Service Routes in the Region Americas
NMT provides you with both inbound and outbound Services to the USA. Next to that, NMT offers 2-3 sailings per month to Canada, Mexico and the Caribbean.
Sailing Schedules for the region Americas
NMT Offices & Agents in
the region Americas